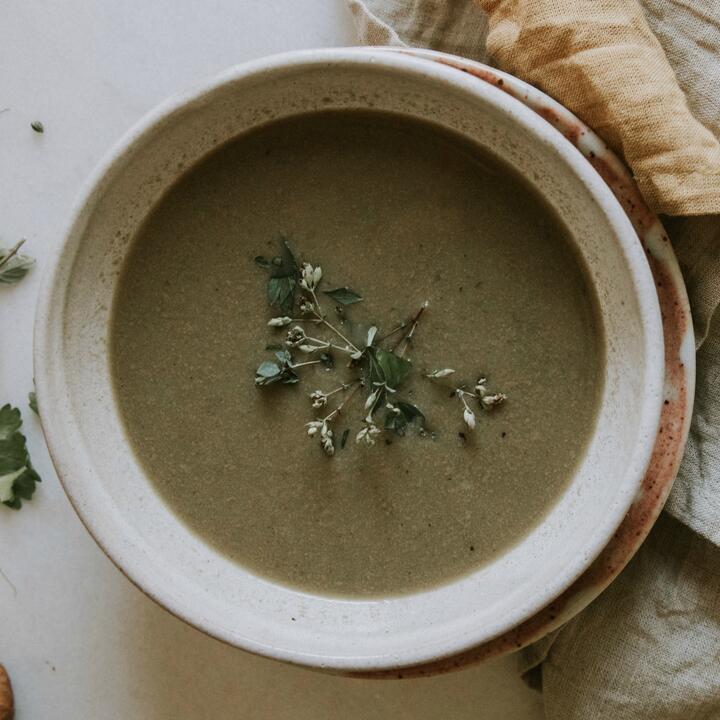 Wild Mushroom Soup
October in the UK is a great time for mushroom picking, and nothing tastes as deeply enriching as food that's not only is homemade but also handpicked. Combine soothing bone broth and earthy wild mushrooms to create this comforting mushroom soup, perfectly enjoyed with soft, crusty sourdough.
Ingredients
300g wild mushrooms, washed and thinly sliced
1 medium onion, chopped
3 garlic cloves, minced
1 tbsp coconut oil
1 tsp dried rosemary
500ml Wild Game Broth
Pinch of salt and pepper
Method
In a medium to large saucepan, sauté the mushrooms, onions, and garlic in the coconut oil over low to medium-low heat. Cook for about 5 minutes, or until the mushrooms are soft.
Add the rosemary and let it all simmer for about 2 minutes, and then pour in the bone broth.
Simmer over low heat for about 7 minutes to allow the rosemary to infuse into the broth.
Cool slightly and season with salt and pepper to taste.
Serve with slices of buttered crusty sourdough.