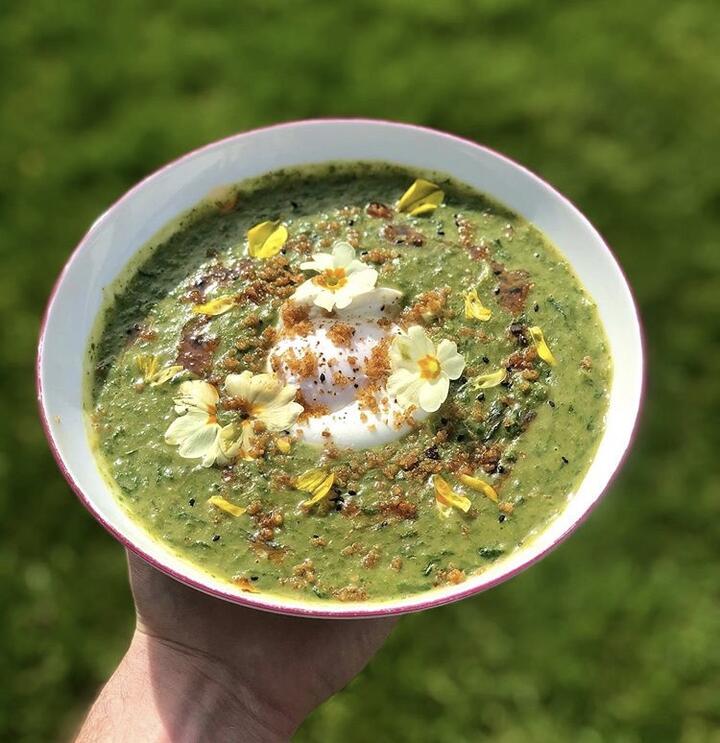 Wild Garlic and Nettle Soup
This delightful soup by Jonathan Quicke (@stockpotandtwosmokingbarrels) captures Spring and the beauty of wild, foraged food all at once. Not only very simple to make, but bursting with fresh flavour and full of those lovely immune-boosters.
Check out more of Jonathan's lovely recipes by heading over to his Instagram.
Ingredients
1 onion chopped
2 carrots chopped
2 Garlic cloves
750ml Osius Chicken Bone Broth
Thumb of ginger peeled and sliced
1 leek chopped in half
4 potatoes peeled and chopped
Half a bag of wild garlic and young nettle leaves.
Eggs
Method
Place the leek in oil and roast in the oven for 10 mins. Meanwhile fry onion carrot, ginger, and garlic in a large pan.
Add chopped potatoes, and then remove leeks from the oven and add.
Add chicken bone broth. Bring to boil and Place in the oven for 20 mins.
Bring out, blend and season. In a frying plan sauté the wild garlic and nettles, season and add it to the soup and blend.
Season to taste, add cream if you'd like. Then a poached egg, anchovy breadcrumbs, chilli oil to serve.