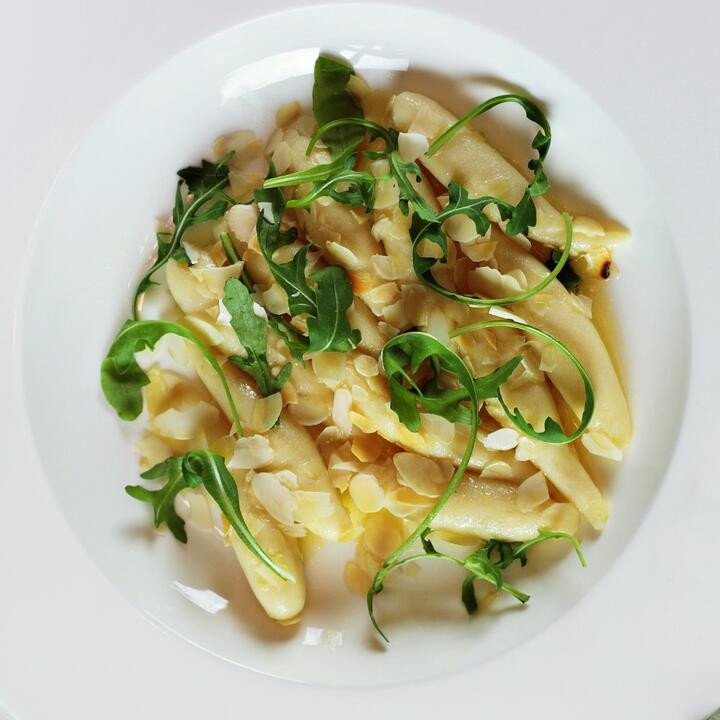 Vegan Almond Gnocchi
This simple gnocchi dish is perfect comfort food for drizzly days, with a beautiful nutty flavour and peppery bite from the rocket leaves.
Ingredients
350g dairy-free gnocchi
2 garlic cloves, crushed
Extra Virgin Olive Oil
50g organic rocket
50ml almond milk
200ml Osius Vegetable Broth
150g slivered almonds
Salt and pepper
Method
In a frying pan, toast the almonds and set aside.
In a bowl, add half the almonds, crushed garlic and salt and pepper and mix into a paste.
Add gnocchi to a saucepan and cover with the vegetable broth over a medium-low heat. Cook for about 3 minutes.
Once cooked, drizzle with olive oil to prevent sticking. Set vegetable broth aside.
In the frying pan, add olive oil, garlic paste, almond milk, and vegetable broth over a low heat and simmer for a couple of minutes.
Season the sauce and add the gnocchi to the pan to combine.
Serve with rocket leaves, the rest of the toasted almonds and salt and pepper.