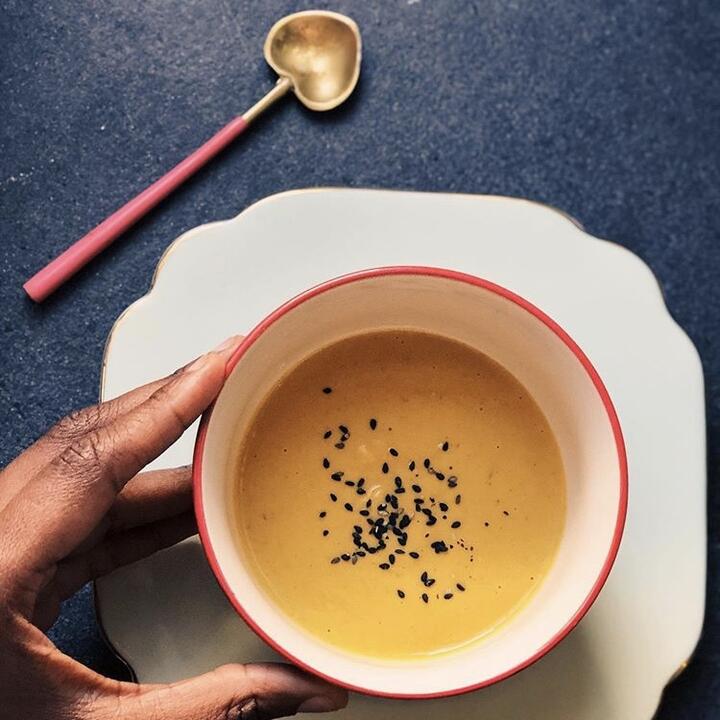 Turmeric Butternut Squash Soup
This Turmeric Butternut Squash Soup was created by Oreke Mosheshe from @yummymummyuk, combining sweet, roasted butternut squash and fragrant turmeric for a vibrant, soothing soup. Head over to Oreke's Instagram to check out more of her delicious recipes!
Ingredients
1 roasted butternut squash
1 onion, roughly chopped
3 garlic cloves
Coconut oil
3 cups vegetable or chicken bone broth
Sea salt
1/2 tsp Turmeric
1 tsp thyme black pepper
Sesame seeds
Method
Roast squash in oven until cooked and soft.
Heat coconut oil in a pan, add onion and garlic, fry until onion is soft then add roasted squash and the rest of the ingredients, bring to the boil for 5 mins.
Blend until smooth, serve in your favourite bowl with sprinkles or sesame seeds.