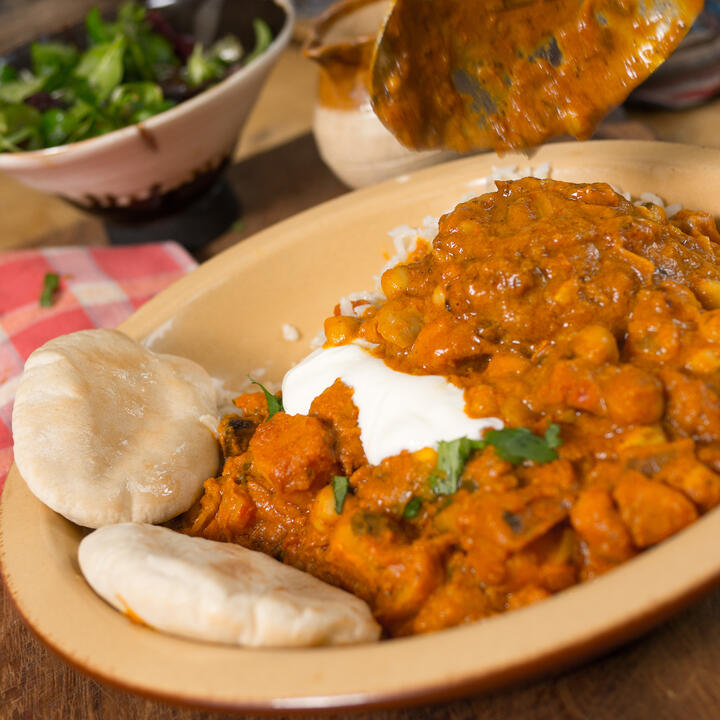 Squash Curry
Ingredients
400g Red onion squash
1 Small onion
1 Teaspoon sunflower oil
40g Balti curry paste
320g Chopped tinned tomatoes
1 small red chilli - chopped
½ Teaspoon salt
½ Teaspoon pepper
240ml Coconut milk
60g Coconut powder
3 Teaspoons fresh coriander
¼ Teaspoon garam masala
200ml Osius Vegetable Broth
Method
Heat the oil in a wok over a medium heat and fry the balti curry paste and garam masala for two minutes, until fragrant.
Stir in the squash, onion, coriander and chilli and cook for 2–3 minutes.
Add the coconut milk, coconut powder, and cook for 2 minutes. Stir in the chick peas then add the chopped tomatoes and vegetable broth, season with salt and pepper and bring to the boil. Reduce the heat to simmer for 20–30 minutes or until the squash and potato is tender but not mushy.
Serve with rice.