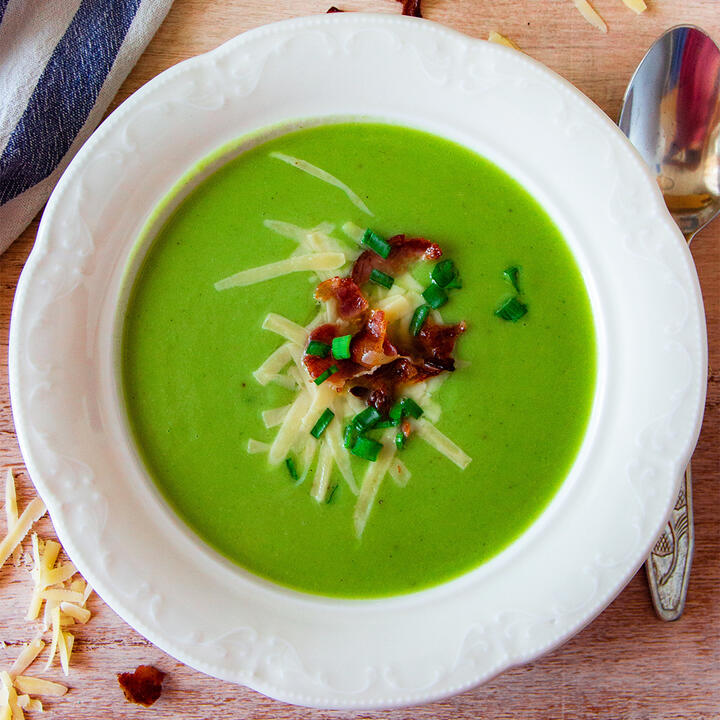 Spring Suppers - Pea, mint & spring onion soup
This soup is bright and light... perfect for a Springs day!
Ingredients
1L Osius vegetable broth
1 tbsp olive oil
knob of butter
½ bunch spring onion, sliced, plus a few extra to serve
1 potato, cut into small dice
900g frozen petits pois
½ small bunch mint, leaves picked, plus a few extra to serve
Method
Heat the olive oil and butter in a pan. When foaming, add the spring onions and potatoes. Gently fry without colouring for around 5 minutes.
Stir in the vegetable broth and bring to the boil. Simmer for around 10 minutes or until the potato is tender.
Stir in the peas and bring to the boil again. Cook for a further 3 minutes or until they are just done. Remove the pan from the heat, add the mint leaves and blend until smooth.
To serve - add some garnish such as mint and spring onions or a grating of cheese and crispy bacon.