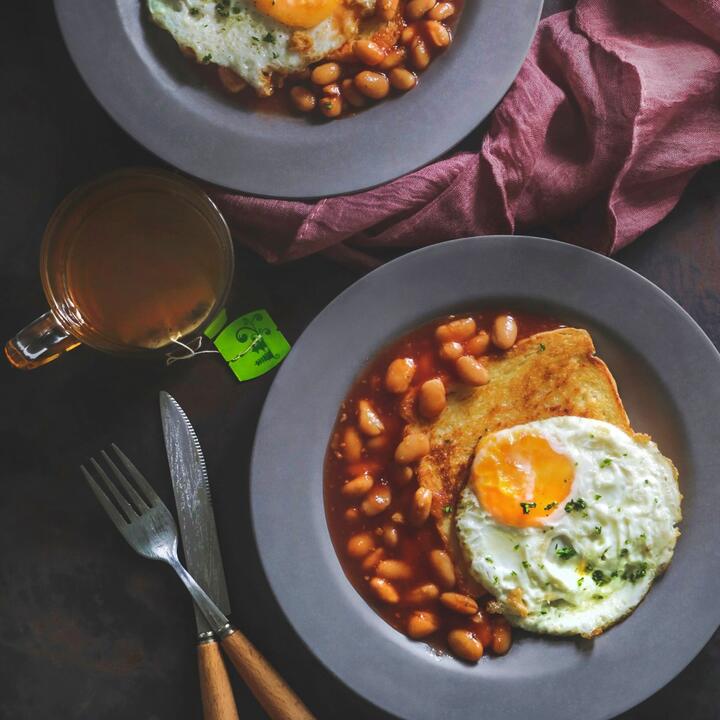 Spicy Beans and Eggs
They say the way to someone's heart is through their stomach, and with this tasty breakfast, we're sure your loved one is bound to love you forever! So simple to make and best enjoyed with organic eggs and fresh coriander.
Ingredients
1tsp olive oil
500ml Osius Chicken Bone Broth
2tbsp passata
1/2tsp chilli powder
1tsp paprika
1 garlic clove, chopped
400g cannellini beans, drained
Method
Add oil to a pan over medium heat and add garlic, passata, chilli powder and paprika.
Pour chicken bone broth into the pan and let it simmer for 5 minutes, then add the cannellini beans.
Serve over toast with organic eggs and coriander.