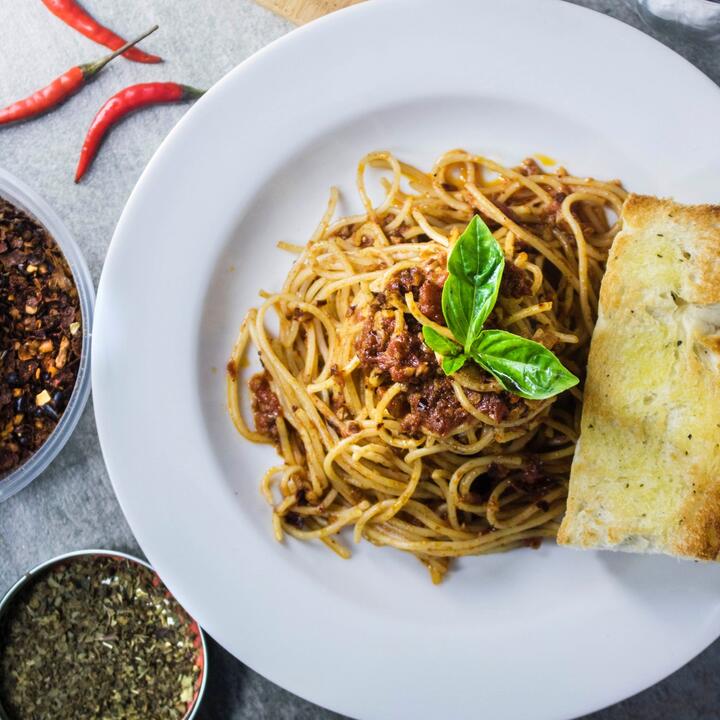 Spaghetti Bolognese
This classic dish is an all-time favourite around the dinner table, and we've taken it to another level with our beef bone broth! Simmering the sauce with bone broth gives it a deep, rich, flavour, don't forget to toss the pasta in with the sauce for a lovely glossy texture.
Ingredients
1tbsp olive oil
350g organic beef mince
1 onion, chopped
2 garlic cloves, crushed
1 celery stick, finely chopped
1 carrot
1tbsp good quality tomato puree
1 tin of tomatoes
200ml Osius beef bone broth
350g spaghetti
Fresh basil, chopped
Parmesan, grated
Method
Heat the olive oil in a pan and brown the beef mince.
Add onions, garlic, celery, and carrots. Cover the pan and simmer for about 10 minutes until the vegetables have softened.
Add tomatoes, puree, and bone broth, and simmer. Cover and cook for around an hour until you have a lovely, rich sauce.
Cook your spaghetti, then toss the sauce in with the pasta. Serve with fresh basil and grated parmesan.