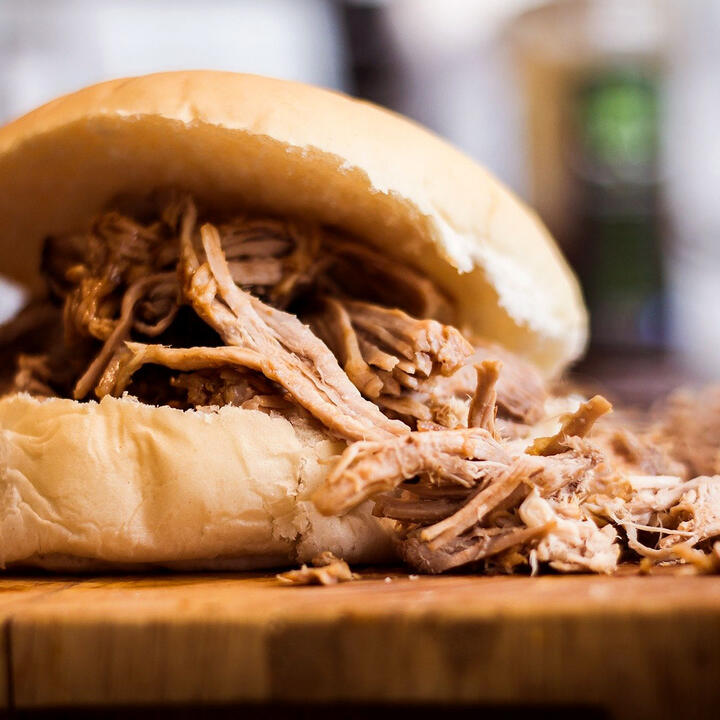 Slow Cooker Pulled Pork - Bonfire Night Feast!
This pulled pork is deliciously tender and perfect for a family feast!
Ingredients
1 pork shoulder
230ml Osius Beef or Chicken bone broth
1 onion, chopped into chunks
1 teaspoon paprika
1 teaspoon garlic powder
1 teaspoon salt
1/2 teaspoon pepper
Method
Combine the spices in a bowl, then rub all over the pork shoulder.
Place the shoulder and onion into your slow cooker, and add in the bone broth.
Cook on low for around 8-12 hours, or until the meat is tender and falling apart.
Remove the meat from the slow cooker and allow it to cool slightly so that you are able to comfortably handle it.
Separate the meat from the fat and bones, and then shred it.
Enjoy on a bun with your choice of sauces and garnish!