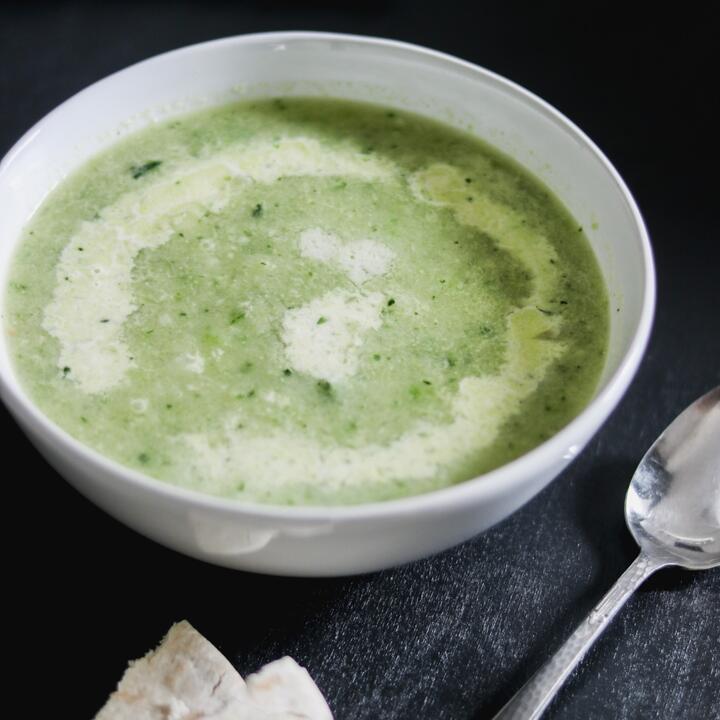 Pea and Mint Soup
This Pea and Mint Soup is the perfect starter at Christmas, light, vibrant, and packed with nourishing plant-based goodness!
Ingredients
1 bunch spring onions, finely chopped
300g peas
1 garlic clove, chopped
750ml Osius Vegan Broth
Bunch fresh mint, chopped
150ml sour cream
A squeeze of fresh lemon
Method
Add spring onions, garlic and broth to a large pan and bring to the boil. Add the peas then simmer for 5 minutes.
Stir in the mint and lemon then pour into a food processor and blend until desired consistency.
Stir in the sour cream and season with salt and pepper. Serve with extra sour cream and crusty bread.