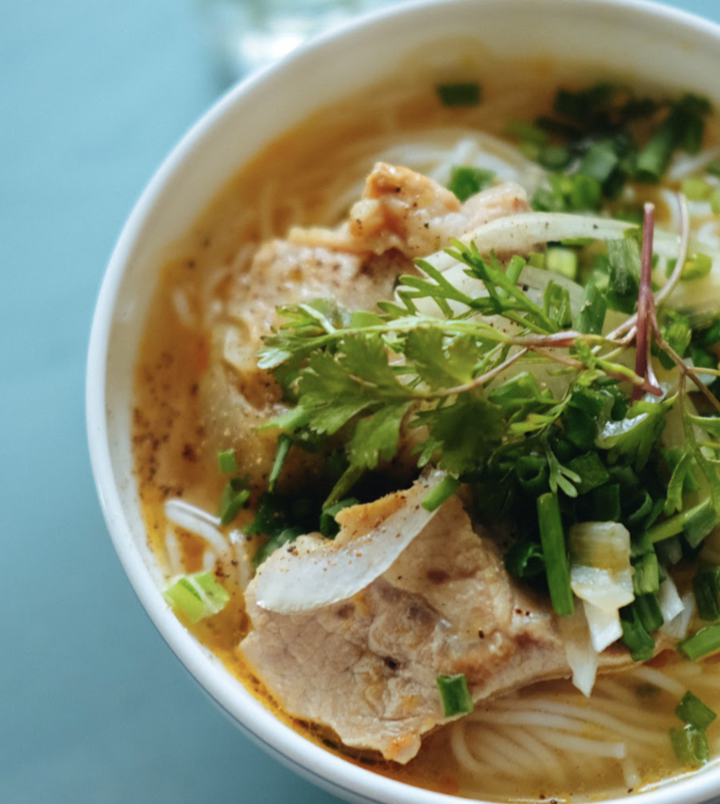 Organic Chicken Noodle Soup
There's nothing better than enjoying a homemade noodle soup, especially when it's organic and made with bone broth!
We recommend selecting organic ingredients for this recipe, and being Soil Association Certified organic our bone broth is a great start!
Ingredients
1 tbsp butter
Sea salt and black pepper
1 tsp olive oil
Juice of ¼ lemon or 1 tsp apple cider vinegar
400g noodles
300g shredded chicken
3 garlic cloves, finely chopped
1.2 litres Osius Vegetable bone broth
1 tbsp fresh thyme leaves or 1 tsp dried
1 handful of a mix of fresh herbs (we enjoy parsley and dill - leaves and stems chopped)
1 bay leaf
1 large leek
2 celery sticks, diced
2 carrots, thinly sliced 2 handfuls of chunks of root veg like sweet potato, squash, pumpkin, potato or (in the summer) courgette
300g mix of cabbage and rainbow chard (stems finely chopped and leaves shredded)
2 big handfuls of frozen peas or sweetcorn
Method
Using a large saucepan, heat the butter and fry the leeks for around 8 minutes over medium heat. You can use this time to prepare your other ingredients!
Add garlic and fry for a further 1 minute. Add Osius Vegetable bone broth, carrot, root veg, chopped parsley and dill stems, thyme, bay leaf, celery, and some salt and pepper. Pop the lid on and cook for 15 minutes until the carrot is almost tender.
Meanwhile, cook the noodles separately (check the label for specific cooking instructions/time.) Drain and rinse under cold water. This with stop them cooking further. Toss with olive oil to stop them forming a cluster and set aside.
Over to the soup - add in your shredded chicken, chopped cabbage and chard stems, lemon juice or vinegar and cook for a few more minutes.
Finally, add the chard leaves, frozen peas or sweetcorn and cooked noodles. Cook for a final 2 minutes so that the noodles heat through, the chard wilts and the peas cook.
Season to taste and serve up straight away, topped with the fresh herb leaves. Enjoy!

Be sure to share your organic creations with us using the hashtag #CookWithOsiUS and tag us in your social media posts!