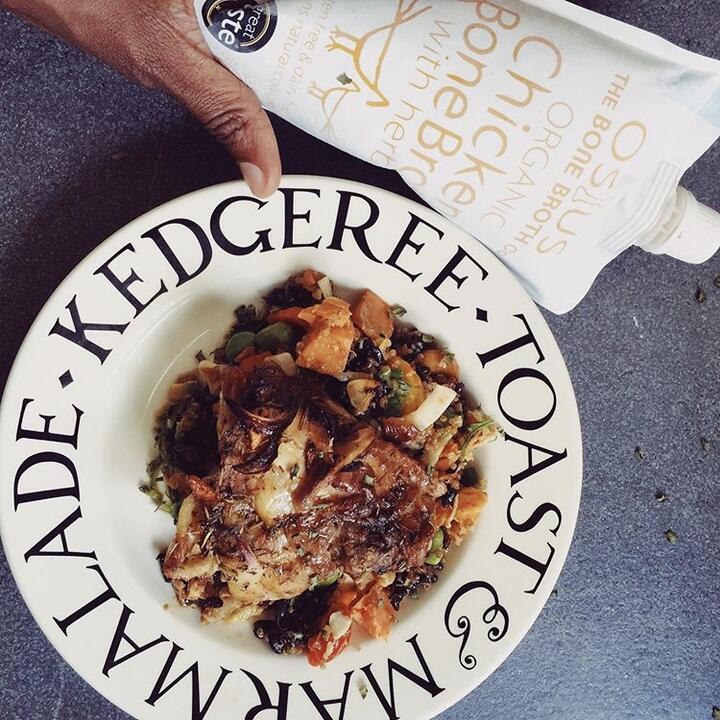 One-Pot Cayenne and Cinnamon Chicken
Spice up your regular Sunday dinner with this easy peasy One-Pot Cinnamon and Cayenne Chicken from @yummymummyuk, perfectly enjoyed served with roasted seasonal vegetables.
Yummymummyuk mindfully creates healthy meals for all the family to enjoy, using food as a medicine for allergies - check out more of her nourishing recipes on her website and Instagram.
Ingredients
8 organic chicken thighs
2 tsp pink Himalayan salt
2 tsp black pepper
3 garlic cloves
500ml Osius Chicken Bone Broth
Olive oil
2 tbsp cinnamon
1 ½ tbsp cayenne pepper
2 onions, chopped
Method
Preheat the oven to 160°C/140°C Fan.
In a bowl, combine salt, pepper, cayenne and cinnamon.
After drizzling chicken thighs with olive oil, coat them in the dry mixture.
Add chicken thighs, garlic and chopped onion to a cast iron pan.
Pour the bone broth into the pan and slow roast for 1 hour.
Turn the heat up to 200°C/180°C Fan and roast for another 30 minutes until the skin is crispy.
Serve with seasonal organic roasted vegetables and enjoy!