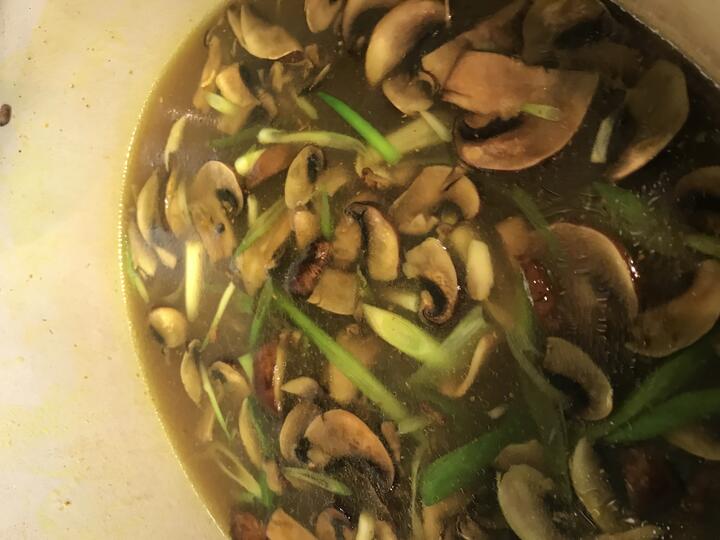 Mushroom and Ginger Beef Broth
Ingredients
1ltr Beef broth with seaweed
A little butter
Grated fresh ginger to taste
Grated fresh or dried turmeric to taste
6 chestnut mushrooms
30g barley
5 spring onions
Pinch of sea salt
Pinch of black pepper
Fresh coriander to garnish
Method
.1. Cook barley in water until soft, set aside
2. Wash mushrooms and slice
3. Wash and thinly slice spring onions
4. Gently saute onions in a little butter until soft, add mushrooms and cook for a further 10 minutes
5.Add grated ginger and turmeric, stir to cover mushrooms and spring onions
6. Add beef broth and drained barley
7. Heat through, simmer for a couple of minutes
8. And that is it, you are good to go!
Download recipe card here.