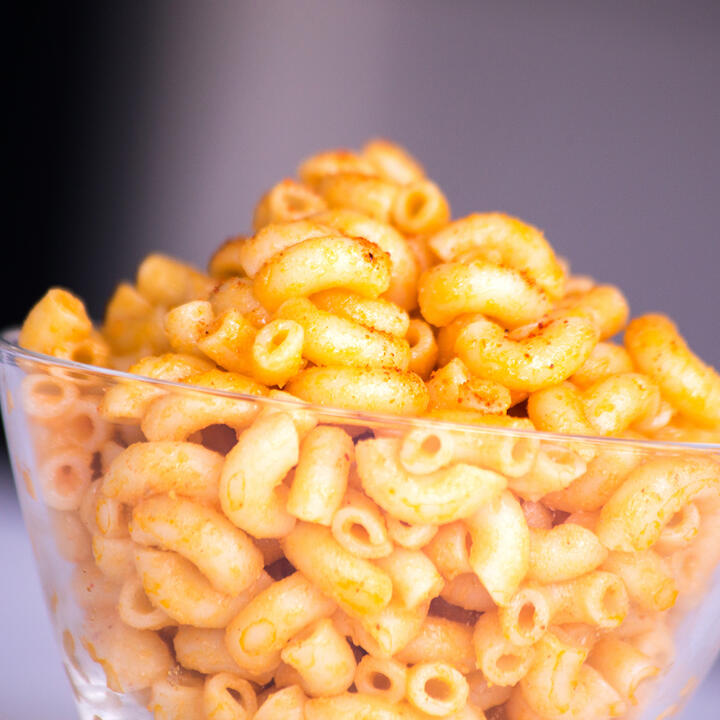 Marvellous Mac and Cheese - for Kids!
This delicious Mac and Cheese is perfect for a family evening meal. You'll need an adult to help with some of the tasks so we've made two checklists for you to follow!
Ingredients
Firstly, let's take a look at the ingredients!
Equal parts Osius chicken bone broth & water (to boil macaroni)
450g elbow macaroni (uncooked)
2 tablespoons butter
2 tablespoons flour
240ml Osius Chicken bone broth
125ml single cream
125ml milk
115g cream cheese, softened
½ teaspoon black pepper
330g grated cheeses (sharp cheddar, mozzarella, Gouda, etc).
Method
Tasks for children:
Make sure you have all the ingredients you need
Choose your favourite cheeses
Weigh out the ingredients
Grease the baking tray
Check off the adults' tasks when they are complete
Enjoy your dish once it's cooked and be proud of all your hard work!
Tasks for adults:
Preheat the oven to 350°F.
Grease a 9-inch square baking tray with butter (children's task!)
In a large pot, combine equal parts water and chicken broth, enough to cook your macaroni in.
Bring to a boil. Add macaroni and cook until al dente. (This is usually about 7-8 minutes but check the package). When macaroni is done, drain and set aside in a large pot or bowl.
Melt the butter in a large saucepan over medium heat. Then whisk in the flour. Cook for 1 minute, whisking constantly. Continuing to whisk, add in 240ml Osius Chicken bone broth, single cream, and milk; continue whisking until fully combined. The mixture should steam but not boil, so adjust your heat accordingly.
Add in the cream cheese and stir until completely melted.
Remove pot from heat and add in cheese, stirring until smooth. Pour cheese mixture over cooked macaroni, add black pepper and stir to combine.
Transfer the macaroni and cheese mixture to the greased 9x9-inch pan. Bake in a preheated oven for 25-30 minutes until slightly jiggly. Make sure you don't overcook!
The macaroni will set as it cools, so allow it to sit for 5-10 minutes before serving.
Great work!
To remember your hard work, have a go at drawing the final dish and label the ingredients! (You might want your adult to take a picture of the dish first so that you can eat it whilst it's warm, fresh, and tastes its best. You can then use the photo to draw from after!)
Then think about what you liked about this dish, and maybe some things you would change!
Finally, give it a score out of 10!
You can ask your adults to share your dishes with us on Instagram by tagging us in your posts @osiusbonebroth and use the hashtag #CookWithOsiUS