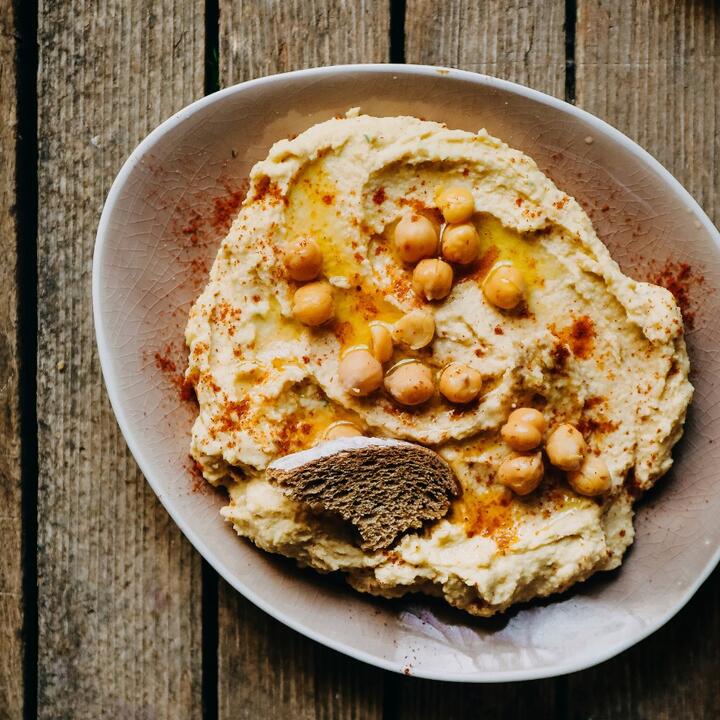 Garlic and Paprika Hummus
We're sure you'll agree that hummus is one of those things that you could eat it with a spoon for hours on end… not only is this delicious dip one of our go-to picnic snacks, it is also an absolute nutrient powerhouse! Bone broth isn't the only hero in this recipe; chickpeas are a great source of plant-based protein, they're full of fibre to aid digestion and low GI meaning they promote blood sugar management, and are a great source of minerals such as magnesium and potassium. So tuck in and enjoy this tasty snack knowing you're doing your body a big favour, and don't worry if you eat it all in one go… we won't tell.
Ingredients
400g organic chickpeas
250ml Osius Bone Broth (any flavour can be used)
1 garlic clove
1 tbsp tahini
½ lemon
1 tsp paprika
1 tbsp extra virgin olive oil
Pinch of salt
Method
Drain and rinse the chickpeas and combine in a saucepan with the bone broth
Bring the pan to a boil and let simmer until the chickpeas have absorbed most of the bone broth
Add the chickpeas and remaining broth to a food processor along with the remaining ingredients (add olive oil according to the consistency, adding more to thicken)
Serve with a drizzle of olive oil and a pinch of extra paprika and enjoy with warm bread or crudites. Simple but delicious!