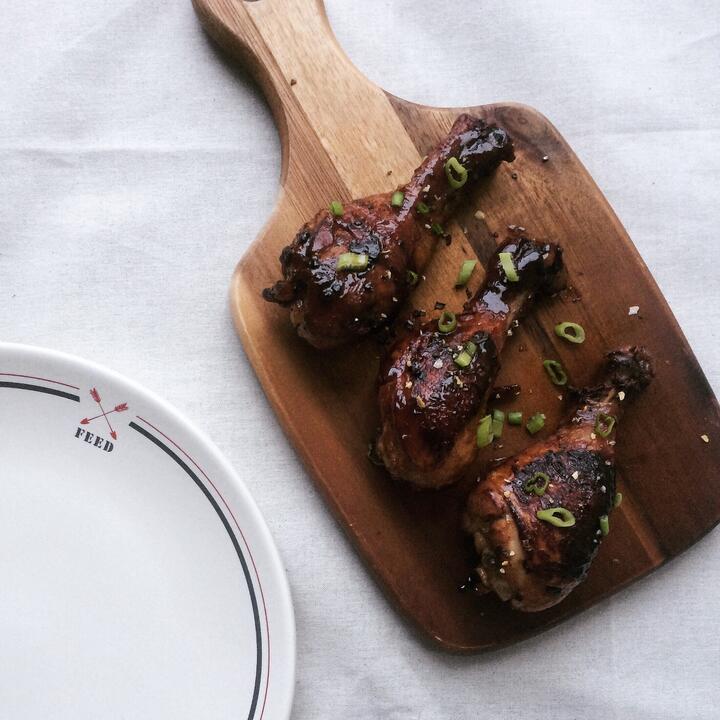 Garlic and Mustard Chicken Drumsticks
These succulent chicken drumsticks will be a showstopper at your next barbeque, cooked to perfection in a delicious garlic and mustard marinade.
Ingredients
100ml Chicken Bone Broth
30ml olive oil
Squeeze of lemon
1 tbsp wholegrain mustard
1 tbsp garlic powder
1 tsp chilli powder
Sea salt
6 organic chicken drumsticks
Method
Mix all the ingredients and place in a sealable bag.
Salt the chicken drumsticks and place them in the bag and marinate for at least 2 hours up to overnight - the longer the better!
Preheat the oven to 200C/Gas Mark 6.
Place the drumsticks on a tray and cook them for 20 minutes, then open the oven and cover them with aluminum foil and cook for a further 10 minutes.