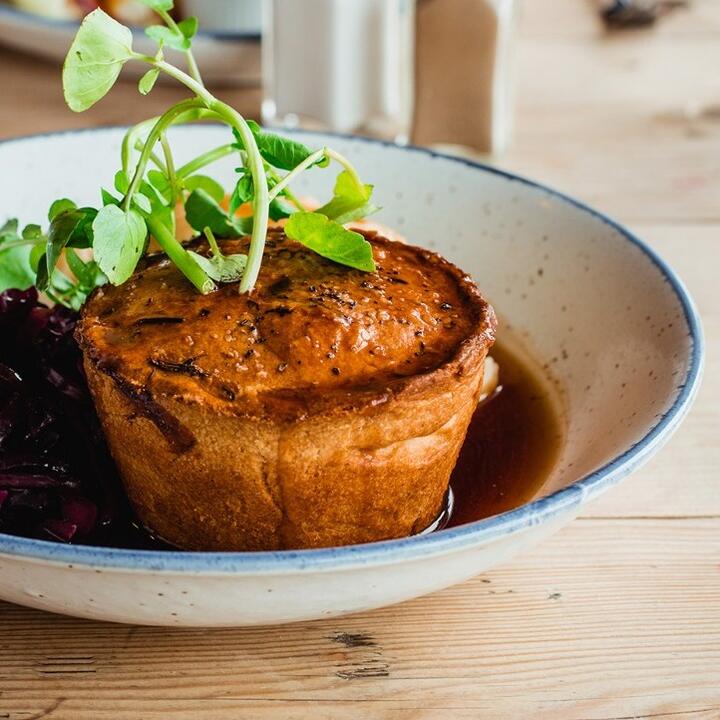 Game and Mushroom Pie
This hearty pie uses our Wild Game Broth which adds a rich flavour to the succulent game meat, and is best enjoyed with gravy and seasonal veg for the perfect Winter warmer.
Ingredients
340g mixed game meat such as pheasant, partridge, hare and rabbit
1tbsp vegetable oil
1 red onion
60g mushrooms
1 garlic clove
Bunch rosemary and thyme
20g plain flour
200ml Wild Game Broth
100ml red wine
350g shortcrust pastry
Salt and pepper
Beaten egg, for glazing
Sesame seeds, for topping
Method
Heat the oven to 200C.
Add some of the oil to the pan and brown the game meat. Set aside.
Heat the rest of the oil in the pan and cook the onions until softened, then add the mushrooms and garlic and cook for an extra 2 minutes.
Stir in the flour and let it thicken, season with salt and pepper, add herbs, then add the Wild Game Broth and red wine.
Bring to the boil, then add the meat and let it simmer for about 45 minutes or until the meat is tender.
Line two small pie dishes with pastry, then add the meat mixture.
Cover the mixture with pastry, then glaze with egg and sprinkle with sesame seeds.
Bake the pies for 15 minutes, then reduce the heat to 180C and cook until the pastry is risen and golden.