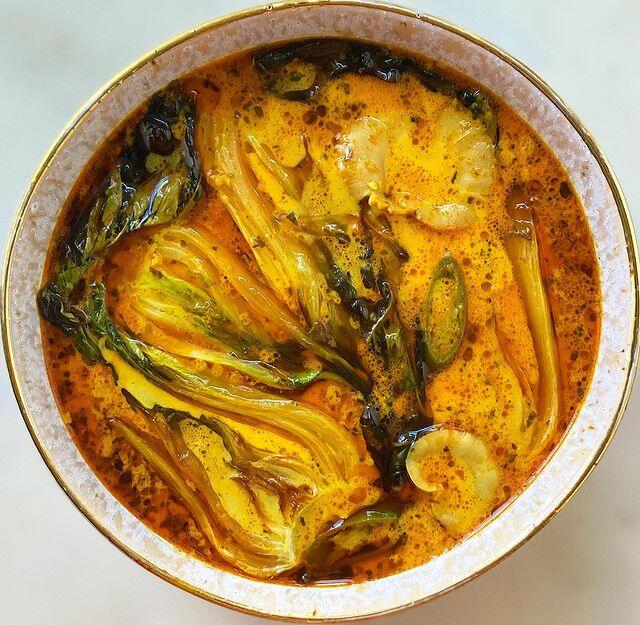 Exotic mushroom and pak choi coconut broth
To begin our autumn recipes, we think this recipe is perfect for a midweek lunch! Thank you to @cravingsandcauliflowers for creating.
Ingredients
5 garlic cloves, minced
1 50p piece ginger slice, grated
2 green spring onions, finely sliced
1 green chilli
1 tbsp cumin
1 tbsp fenugreek leaves
1 tbsp cayenne pepper
1/2 tbsp turmeric
1 tbsp coriander leaf
1 tbsp smoked paprika
500ml Osius vegetable broth
400ml coconut milk
2 tbsp honey and turmeric acv
150g mixed exotic mushrooms
90g baby pak choi
2 tbsp coconut oil
Himalayan pink salt
Method
1. Warm 1 tbsp coconut oil in a large pan
2. Add spring onions, stir and cook for 2-3 mins on a medium heat until softened
3. Add ginger and garlic, stir and cook for a further 2 mins
4. Add chilli, cumin, fenugreek leaves, cayenne pepper, turmeric, coriander leaf and smoked paprika, stir to combine and cook for 2-3 mins still on a medium heat
5. Add coconut milk, vegetable broth and acv and stir.
6. Add mushrooms, stir and simmer for 10 mins
7. Meanwhile slice pak choi in half, warm 1 tbsp coconut oil in a separate pan and pan fry the pak choi for 4-5 mins each side on a medium heat
8. Once the mushrooms have cooked in the broth divide soup into two bowls
9. Add pak choi on top and enjoy immediately!