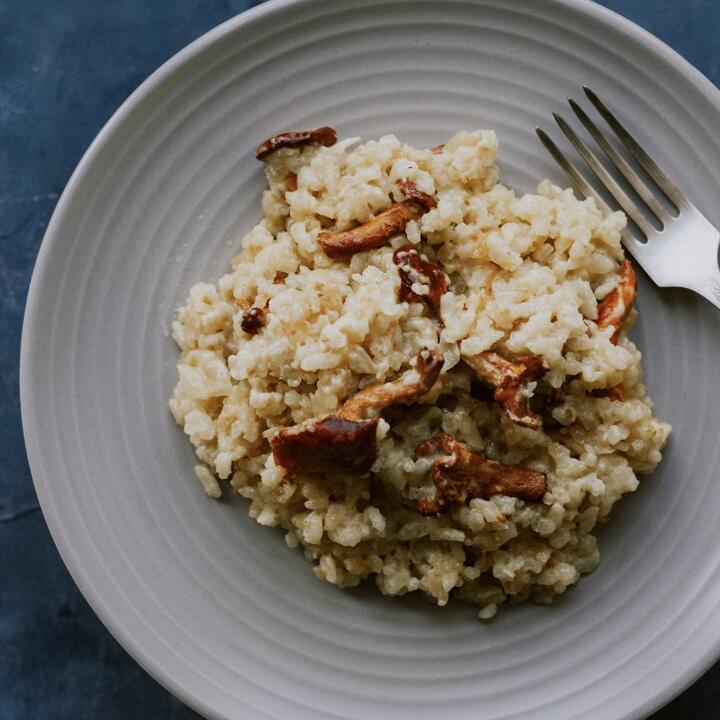 Creamy Shiitake Risotto
This nutritious risotto is creamy and comforting, perfect for weeknight meals and a great way to sneak bone broth into your diet. Even though risotto has a reputation for being hard to make, this one is pretty much foolproof! All you have to do is make sure you keep stirring the rice until all of the liquid is absorbed and the rice is creamy.
Ingredients
2 cups Arborio rice
2 tablespoons butter
1 onion, diced
½ cup white wine (optional)
2 garlic cloves
Large handful of shiitake mushrooms
2 x 500ml Osius Organic Chicken Broth
Sprinkle of parmesan cheese
Method
In a large saucepan, fry the onion and garlic until the onion is softened
Add the mushrooms and fry for 2 minutes
Add the rice to the pan and toast for 4 minutes
If you're using wine, add it to the pan and stir until completely absorbed
Gradually add the bone broth and stir until it's absorbed, then repeat the process until you've used all of the bone broth and the rice is a delicious creamy texture
Sprinkle with parmesan cheese and season with salt and pepper
Tip - freeze your leftovers for a tasty lunch!