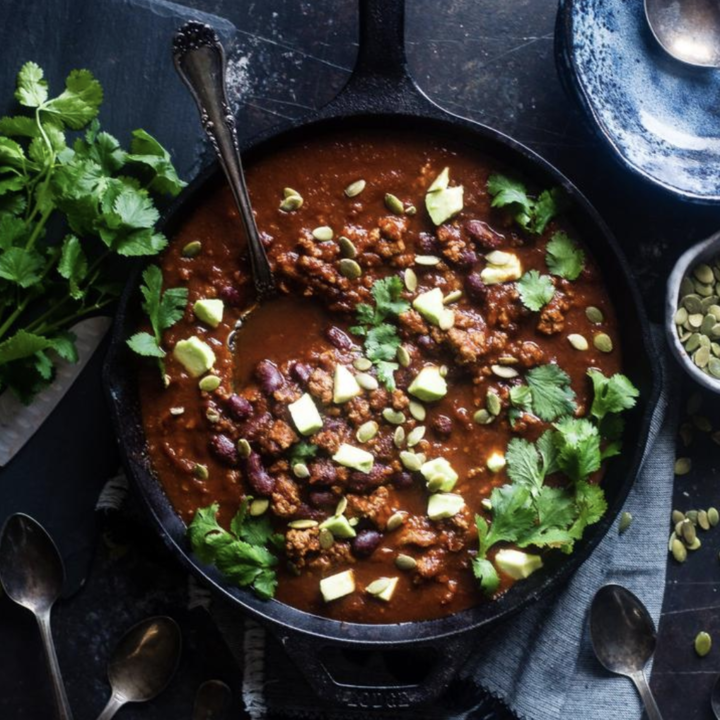 Comforting Chilli Con Carne - Bonfire Night Feast!
Chilly evenings call for a big bowl of hearty beef chilli, best served with boiled rice or a fluffy jacket potato. The ultimate comfort food!
Ingredients
1 onion, diced
1 bell pepper, chopped
2 garlic cloves, chopped
1tsp vegetable oil
500g organic lean beef mince
300ml Osius beef bone broth
400g tinned tomatoes
400g red kidney beans
1tsp paprika
1tsp chilli powder
2tsp dried oregano
1tsp sugar
Pinch of salt and pepper
Chopped coriander
Method
Add oil to the pan over a medium-high heat for about 2 minutes, then add the diced onion and cook until it's soft.
Add pepper, garlic and spices and leave it to cook for about 5 minutes.
Brown the beef mince and add it to the pan until it is cooked through, then add the bone broth.
Pour in tinned tomatoes and red kidney beans and season with salt and pepper, then simmer for another 2 minutes.
Bring the pan to boil and then let it simmer for around 20 minutes, stirring occasionally.
Season and add a bit more chilli powder to taste, then serve with fresh coriander. Enjoy!