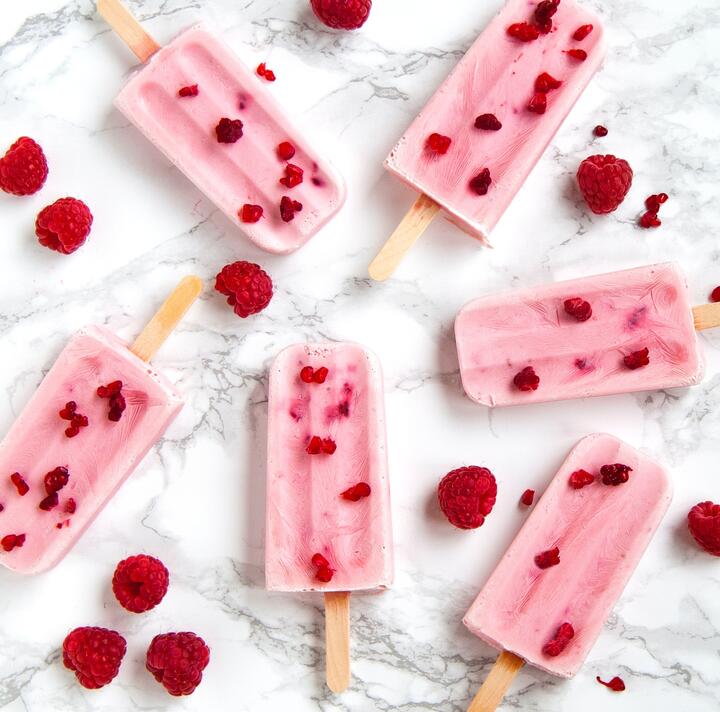 Coconut and Raspberry Brothsicles
As the days get warmer, it can be hard to find a refreshing treat that doesn't contain a load of sugar or things that your intolerances don't agree with, but that no longer needs to be the case with these delicious, nutritious brothsicles using none other than our Organic Chicken Bone Broth!
You may be struggling with the idea of bone broth in an ice lolly, but it is the perfect treat to cool you down all Summer long - not only can you hardly taste the bone broth, they are packed with nutrients and are a great way to get your bone broth fix as the weather heats up.
Ingredients
To make these fruity brothsicles, all you need is:
1 cup of raspberries (frozen or fresh)
1 cup of Osius Organic Chicken Bone Broth
¼ cup organic coconut milk
1 tablespoon of organic honey
Note: you can use any of your favourite fruit to make these brothsicles but we loved the tartness of the raspberries mixed with the creaminess of the coconut milk!
Method
Blend all of the ingredients in a blender until you have a smooth, creamy texture.
Fill the molds with the mixture, insert an ice lolly stick, and place them in the freezer until frozen (approx 2½ hours).
Enjoy!