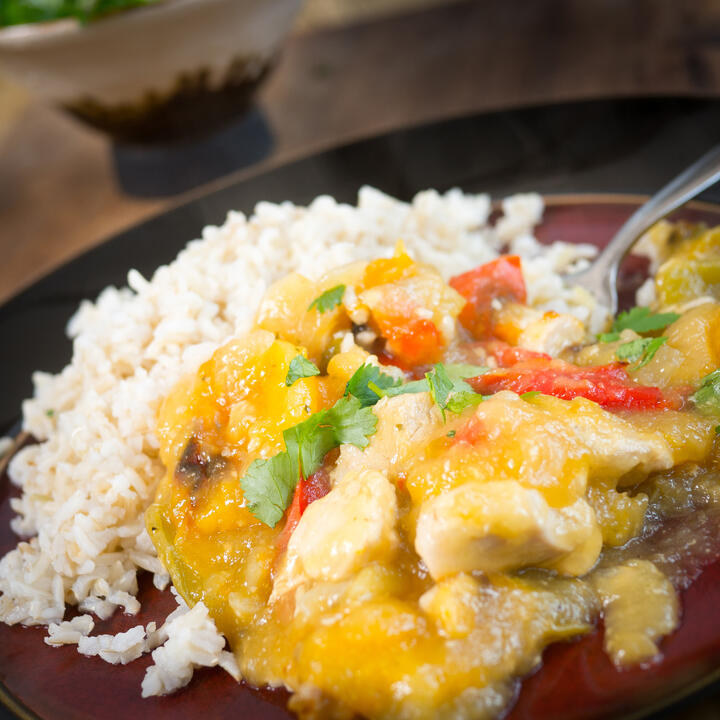 Chicken with Fennel & Apricots
Serves: 4
Preparation time: Less than 30 mins
Cooking time: 1 hour 30 mins
Ingredients
550g Diced chicken breast
1 small onion – diced
240g Mixed sliced peppers
40g Fresh ginger
½ teaspoon of Vegetable oil
40g Cornflour
400ml Osius Chicken Bone Broth
½ teaspoon of Salt
20g Pepper
160ml Orange juice
1 Bay leaf
100ml White wine
800g Fresh fennel
40g Dried apricots
Method
Preheat oven to 175˚C.
Heat the oil in a large frying pan and fry chicken breast until just golden on all sides. Remove from the pan and set aside.
Reduce the heat to medium and fry the onion, peppers, ginger and fennel for five minutes, or until softened.
Return the chicken to the pan with the apricots and bay leaf, then pour over the bone broth, add the white wine and orange juice. Mix the corn flour into a paste with a little water and stir into the mixture. Season with the salt and pepper.
Transfer to an oven proof dish, cover and cook at 175˚C for 1 hour or until the chicken is very tender.