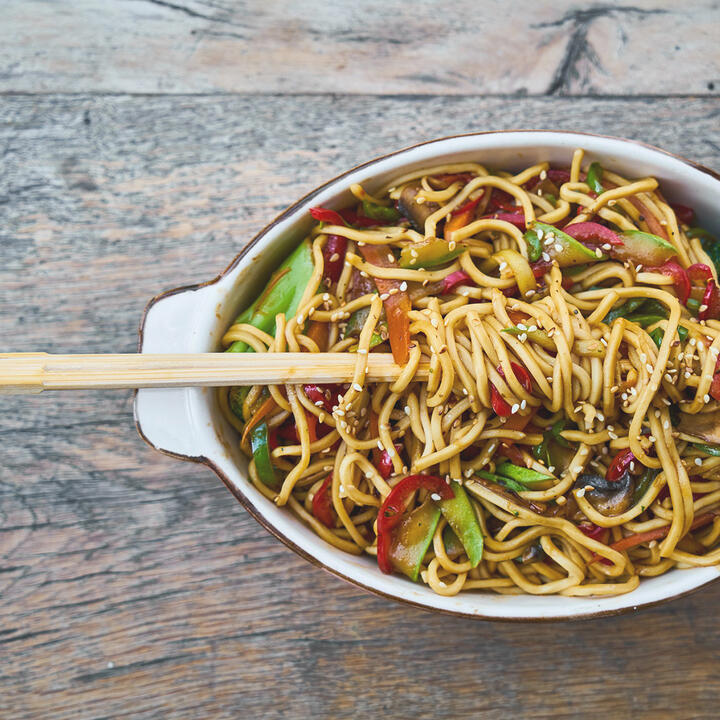 Chicken and vegetable stir-fry
The perfect dish to celebrate Chinese New Year!
Ingredients
2 tbsp cornstarch
420ml Osius Chicken Bone Broth
1 tbsp soy sauce
3 to 4 skinless, bone bless chicken breast fillets cut into strips
A selection of your favourite vegetables cut and prepared (broccoli, celery, peppers, carrots, etc)
¼ tsp ground ginger
¼ tsp garlic powder
Egg noodles (enough to serve 4, as per packet)
Method
Stir the cornstarch, broth, and soy sauce in a small bowl until the mixture is smooth.
In a saucepan, cook the noodles as per the packet. Remove them from the pan once cooked and set aside. We recommend you add a splash of oil to prevent them from sticking together.
Heat oil in a frying pan or wok over medium to high heat. Add the chicken and stir-fry until well browned. Remove and set aside.
Add the vegetable, ginger, and garlic powder to the pan. Stir-fry until the vegetables are tender/crisp.
Stir the cornstarch mixture in the pan. Cook and stir until the mixture boils and thickens.
Return the chicken and noodles to the skillet and cook until the chicken is cooked through. Serve and enjoy.