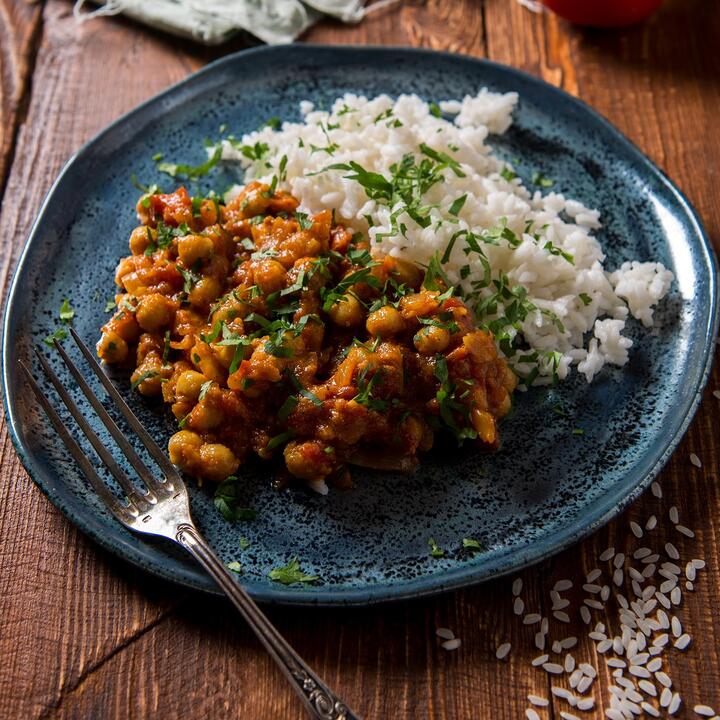 Chana Masala
It's National Curry Week! Chana Masala is one of our favourite curries, not only due to the explosion of spices and flavour but also for marvellous nutrients that chickpeas offer! Chickpeas are full of protein and fibre and are a great source of magnesium and potassium, making this curry the ultimate weeknight meal.
Ingredients
1 large onion, diced
1tbsp olive oil
1 can chickpeas
200ml chicken bone broth
2 garlic cloves, chopped
1tsp cumin
1 tsp turmeric
½ tsp chilli powder
1 tsp garam masala
1 green chilli, chopped
5 ripe tomatoes
Squeeze of lemon
Fresh coriander, chopped
Method
Add oil to pan and fry the onion and garlic until onion begins to soften. Add spices, ginger and green chilli and fry for a further 2 mins
Add bone broth, chickpeas and tomatoes to the pan over a medium-high heat, then simmer for 10 minutes.
Once the chickpeas have absorbed most of the bone broth, serve with a squeeze of lemon, chopped coriander and rice.