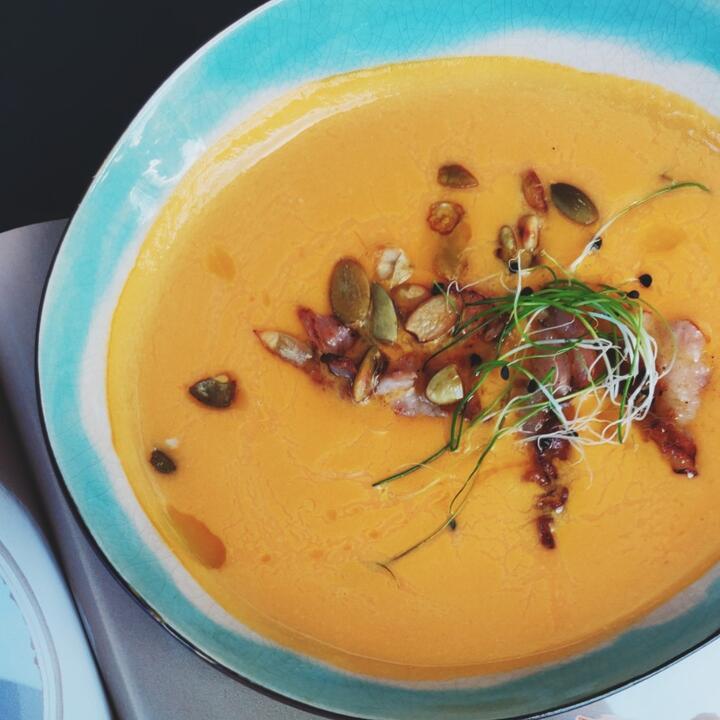 Carrot and Bacon Soup
This Carrot and Bacon Soup is a perfect mix of creamy, sweet, and savoury all rolled into one. Garnish with sunflower seeds for a lovely, crunchy bite!
Ingredients
1tbsp olive oil
4 slices good-quality bacon
1 onion, chopped
5 carrots, chopped
180ml organic milk
125ml cream
2 garlic cloves, minced
Salt and pepper
Method
Heat olive oil in a pan over a medium heat, then cook the bacon until golden. Set the bacon aside and chop it up.
Add onion and garlic to the pan, then cook until soft and translucent.
Add the carrots and stir well, coating them in the oil.
Add the bone broth, then stir. Cover with lid, and simmer on a medium-low heat for about 20 - 25 minutes until the carrot is very soft.
Remove the lid and puree the carrot with a stick blender, then add cream, milk, salt and pepper to taste. Stir, and add more milk to thin the soup if you wish.
Top with bacon and garnish. We use sunflower seeds for a lovely crunchy bite.