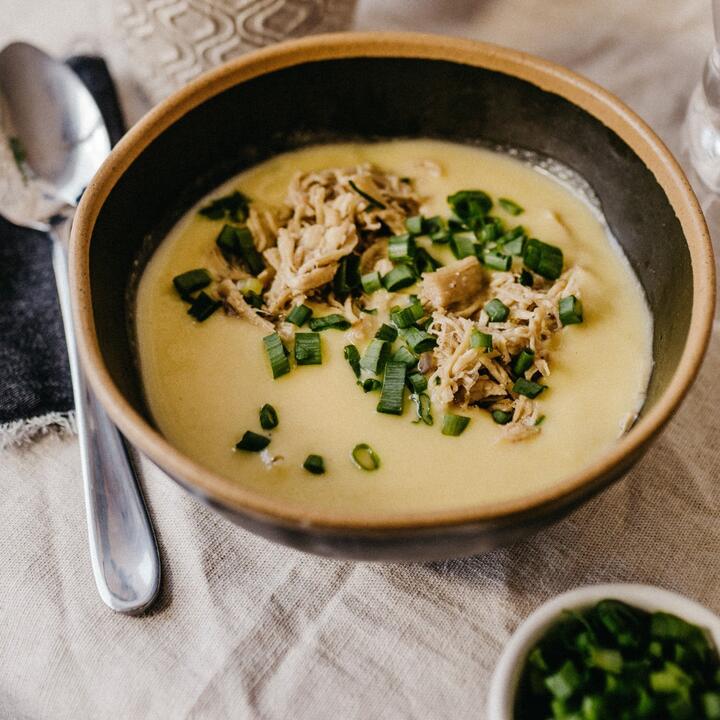 Boxing Day Chicken Soup
What better way to use up your Christmas Day leftovers than with this creamy chicken soup, totally soothing and comforting!
Ingredients
2 leeks, chopped
2 garlic cloves, finely chopped
1 celery stick, chopped
2 spring onions, 1 extra for topping, chopped
20g real butter
500ml chicken bone broth
1 bunch thyme
250ml whole milk
50ml whole cream
Leftover chicken, shredded
Method
Add butter to the pan over a medium heat and add the leeks, garlic, celery, and thyme spring onions. Cook until soft.
Pour in the bone broth and milk and simmer gently for 10 minutes. Season with salt and pepper.
Add to a blender with the leftover chicken and blitz until smooth.
Return soup to the pan over a medium heat and add the cream.
When the soup is heated through, season and serve with leftover chicken and spring onions.