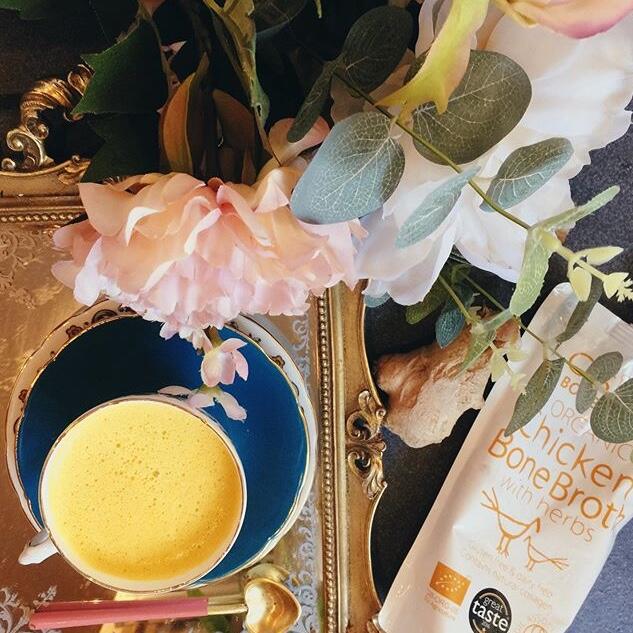 Bone Broth Turmeric Latte
This turmeric latte by @yummymummyuk is a great way to get your bone broth fix in the morning or as you wind down in the evening, and is packed with anti-inflammatory and antioxidant properties. The mix of natural spices and coconut sugar give it a perfect balance of sweet and spicy, making it comforting, nourishing and delicious!
Yummymummyuk mindfully creates healthy meals for all the family to enjoy, using food as a medicine for allergies - check out more of her nourishing recipes on her website and Instagram.
Ingredients
500ml coconut milk (your preferred milk)
125ml Osius organic chicken bone broth
1 tsp ground cinnamon
1 tsp ground turmeric
1 tsp ground cardamom
2 tsp coconut sugar
2 tsp fresh ginger – or powdered ginger
Pinch of ground nutmeg
1 tsp of ground black pepper
Method
Add all ingredients into a pan
Bring to the boil, stir and then reduce to a simmer for about 10 minutes until creamy. It's as simple as that!