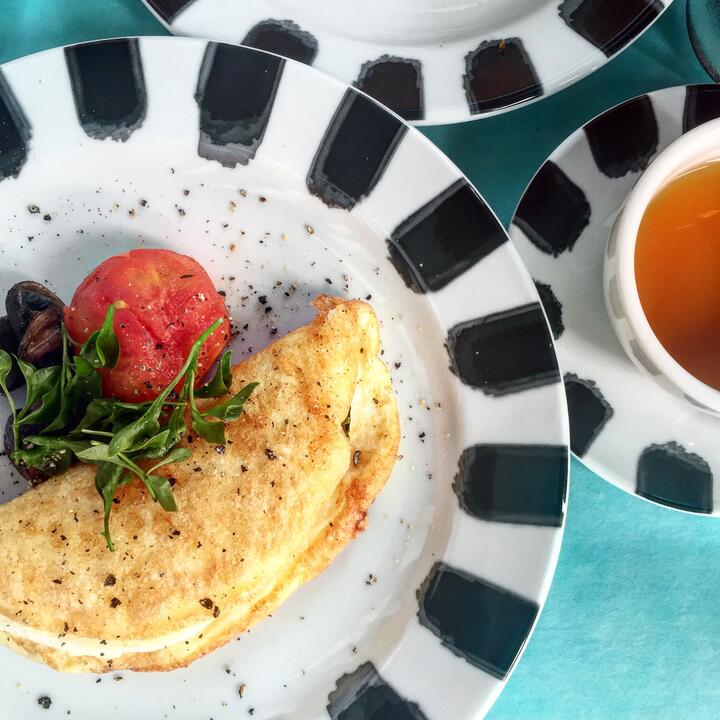 Bone Broth Omelette
Adding bone broth to your omelettes is just another great way to get your bone broth fix, and this fluffy omelette is so easy to whip up and full of protein, heart-healthy unsaturated fats and a load of important nutrients, including vitamin B6, B12 and vitamin D.
Ingredients
2 eggs
200ml Osius Bone Broth
50g mushrooms
1 tsp butter
Handful of rocket
Pinch of Himalayan salt
Cracked black pepper
Method
Crack the eggs and pour half the bone broth into a mixing bowl with a pinch of sea salt and black pepper. Beat well with a fork.
Heat some of the butter in a frying pan on a low heat, and once melted, add the eggs and spread them out evenly.
In another pan, fry the mushrooms with remaining butter and bone broth in a pan. Leave some of the mushrooms to serve.
Using a spatula, ease around the edges of the omelette, add mushrooms then fold it in half. When it starts to turn golden brown underneath, remove the pan from the heat and slide the omelette onto a plate.
Serve with remaining mushrooms and a handful of rocket.