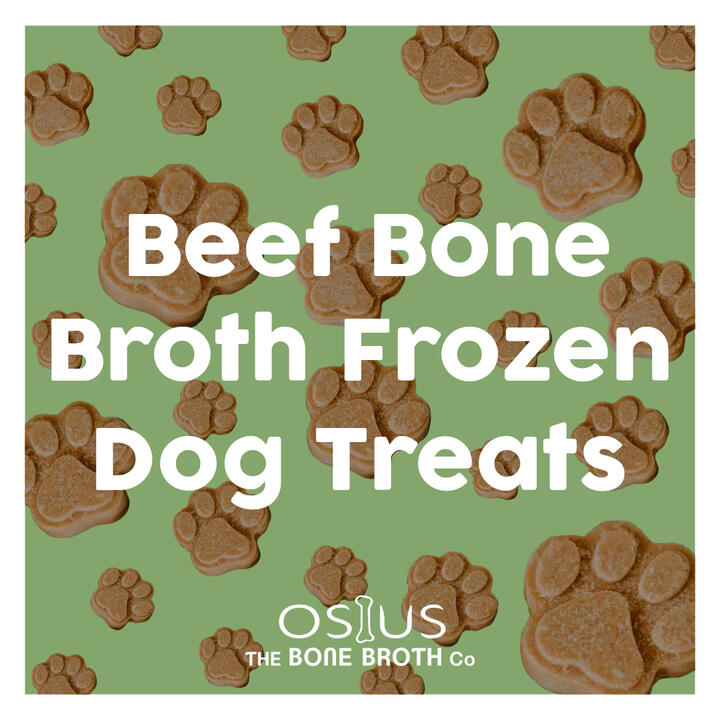 Beef Bone Broth Frozen Dog Treats
Made using our Beef Bone Broth with Turmeric, these frozen dog treats are sure to keep their tails wagging!
Ingredients
- Osius Beef Bone Broth with Turmeric
- Your dog's favorite ingredients! (We love; dog-safe peanut butter, shredded chicken and banana!)
Method
The best thing about this recipe is that you can make as little or as much as you need!
- In a bowl, combine the amount of bone broth you need with your pups favorite ingredients
- Pour the mixture into an ice cube tray (we love to use a paw print or bone-shaped ice cube tray!)
- Put in your freezer for a few hours. You'll know they're ready when they are frozen solid.
- Watch your furry friends enjoy them!
Remember that these are not a substitute for your dog's regular food and should be given as a treat only.