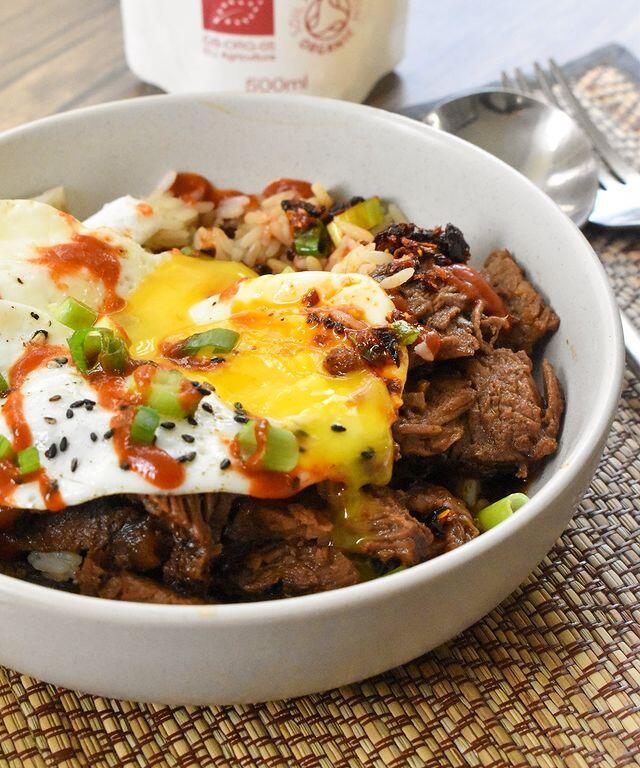 7 hour braised beef
This versatile dish by @fatmowcooking can be added to a curry, in a soup or even as a sandwich filler!
Ingredients
1.5kg topside of beef
500ml beef bone broth
180ml soy sauce
4 cloves of garlic
1 tbsp minced ginger
2 star anise
2 spring onions
60ml rice vinegar
60ml shaoxing rice wine
1 tbsp hoisin sauce
1 tbsp sugar
Once cooked
60ml dark soy sauce
1 tbsp chilli oil
Method
Season the beef and then brown all over in a hot pan. Transfer to an oven proof dish.
Mix the remaining ingredients in a bowl and then pour over the beef.
Cook on low for 7 hours in a slow cooker or at 120℃ in an oven. If doing it in the oven, check every 2 hours or so and top up with water if required.
Once it is done, add in 60 ml of dark soy, salt and pepper and a tablespoon of chilli oil.
Remove from the sauce and slice then return to pan until ready to serve!